The beautiful Rosema has nominated me for The Infinity Dreams award. In my appreciation I am going to reblog her post, On Holding Anger, from her Monday Musings, a great post which resonated with me greatly. Thank you Rosema, such an honour to be nominated by you.
Melanie M
A Reading Writer
Start the week with some wise words worth pondering. – rosemawrites
Last week has been so fun as Writing 101 has been really an enjoyable class packed with awesome bloggers/classmates.
Today's Monday Musings is inspired by our Day 9 assignment, particularly by Annie and TLizzy. These two have all the right to live with hatred but they chose the opposite direction. 
So here is my word-to-ponder for this week: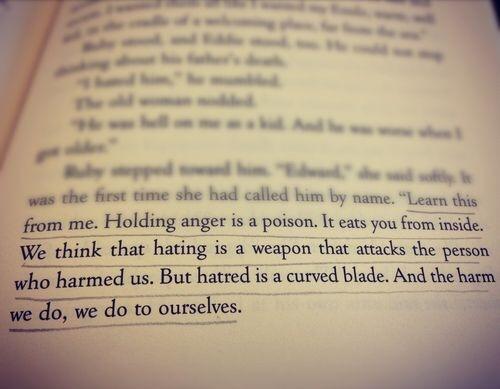 Image by JJP at https://twitter.com/bitchboy30.
From: The Five People You Meet in Heaven byMitch Albom
My thoughts:
I am honestly not a forgiver. I keep records of wrongs. I may say I forgive you, but I will surely not forget.
But as I grow, as I experience rejections, as I experience life's harsh realities, I have learned that everything really happens for a reason.
Someone may have wronged you, but that is the best way to make you…
View original post 78 more words